The lounge and dining area is an impressive place to unwind or set the scene for erotic play – the Romantic Suite offers ample space for passionate games. Natural stone arches, open ceiling beams, handcrafted stained glass windows, indirect lighting and a rustic tiled stove create an unique romantic ambience.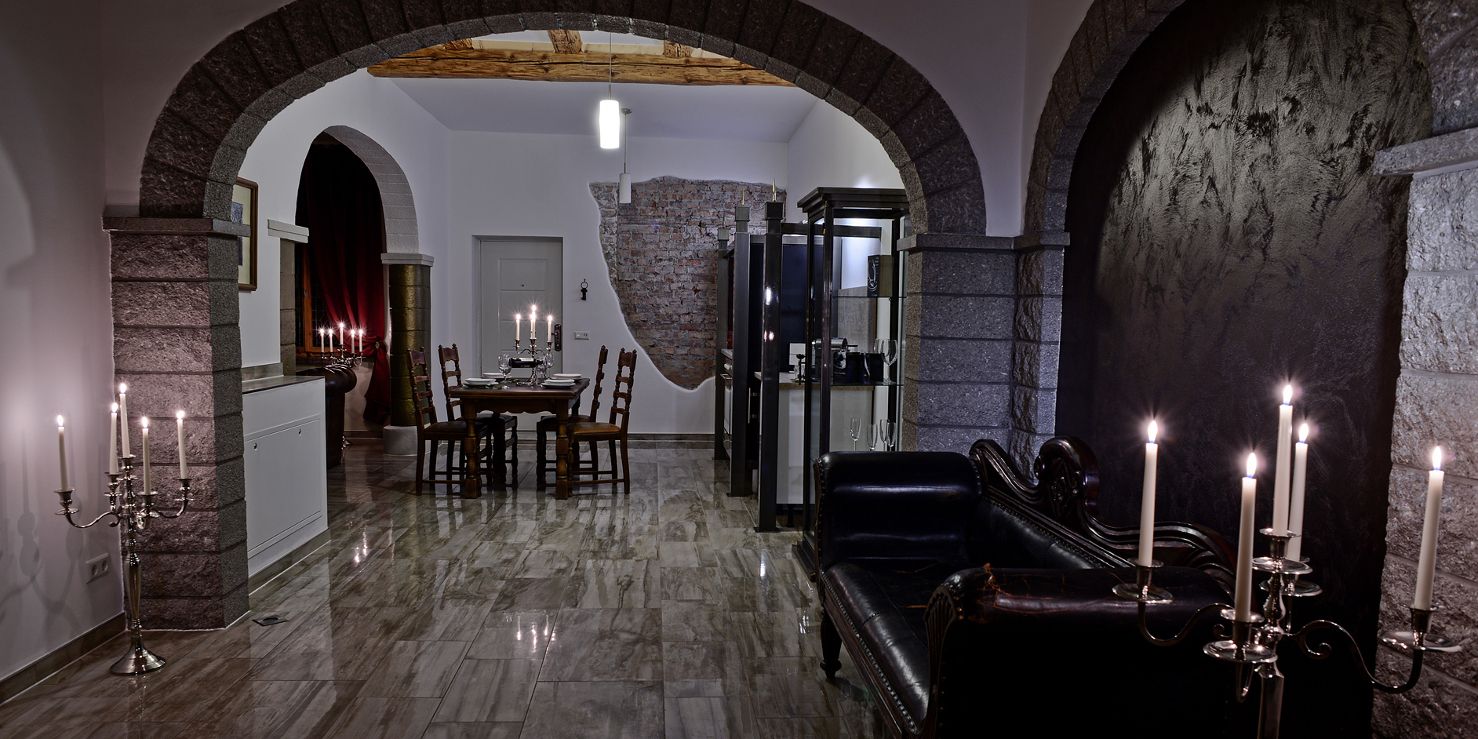 Three stainless steel showcases contain toys and accessories for you to enrich your games and fantasies. Let yourself be inspired and try out what feels right.
The suite has a fully equipped kitchen, a large dining table and a comfortable seating area with a romantic fireplace and large flat screen television
For erotic inspiration, the Romantic Suite has a copy of all three of the "Fifty Shades of Grey" books, audiobooks, the DVD as well as the Classic Album and soundtrack. Let yourself be enchanted and escape into a world of erotic fantasy of your own creation.