Bedroom and kitchen in the Latex Suite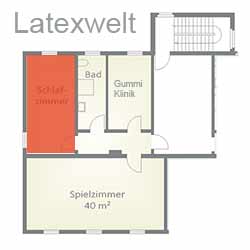 The cosy living area is furnished in colonial style. Here you can eat, sleep and relax. The small, well-equipped kitchen is integrated into an old desk which underlines the stylish decor. Catch your breath between sessions and enjoy a revitalizing coffee from the nespresso machine.
---
Latex Suite bathroom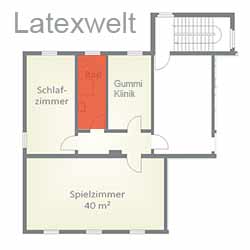 The spacious bathroom is set in scene by 300 year old oak beams and a natural stone wall. The rain shower and designer tiles create an relaxing ambience to unwind and escape in.