The 40m² playroom in the Latex Suite
Breathe in deeply, smell, touch and feel sensual latex all around you. The Latex Suite is perfect for complete rubber immersion. Try on latex masks, body suits and enjoy the feeling of latex on naked skin as you lie on the steel bondage bed with latex bedding. Let your senses explode in this fascinating latex world.
Latex Suite playroom equipment
Latex clothing and accessories
Optional extras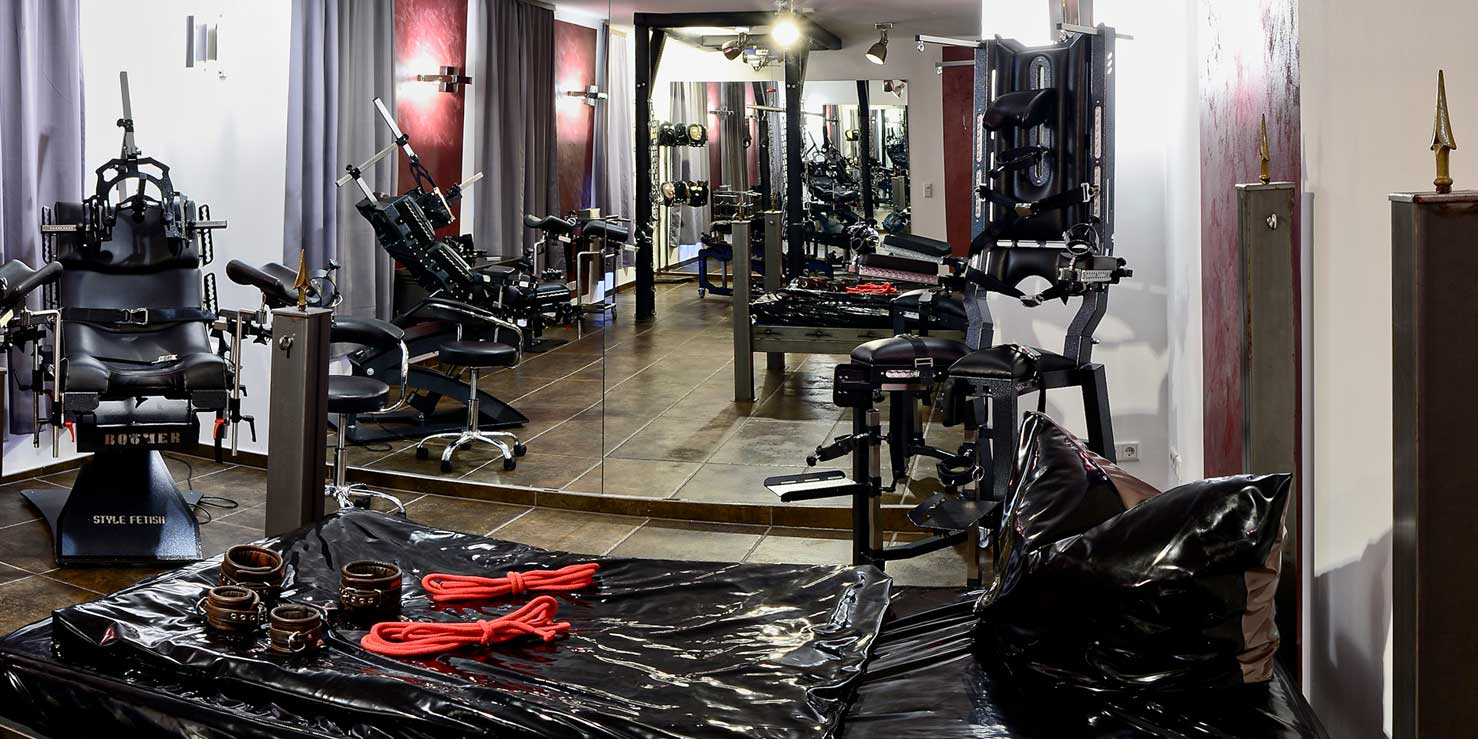 ---
Rubber clinic playroom in the Latex Suite
Prepare your partner for a relentless examination as you fix them to the War Lord slave chair or the Boomer 2.0 examination chair designed by StyleFetish. Surrounded by latex drapes, a padded latex bondage wall and mirrors that reveal everything, visitors to the rubber clinic won't miss a second of the action. This second playroom will suck you deeper into a rubber fantasy world that you will never want to escape.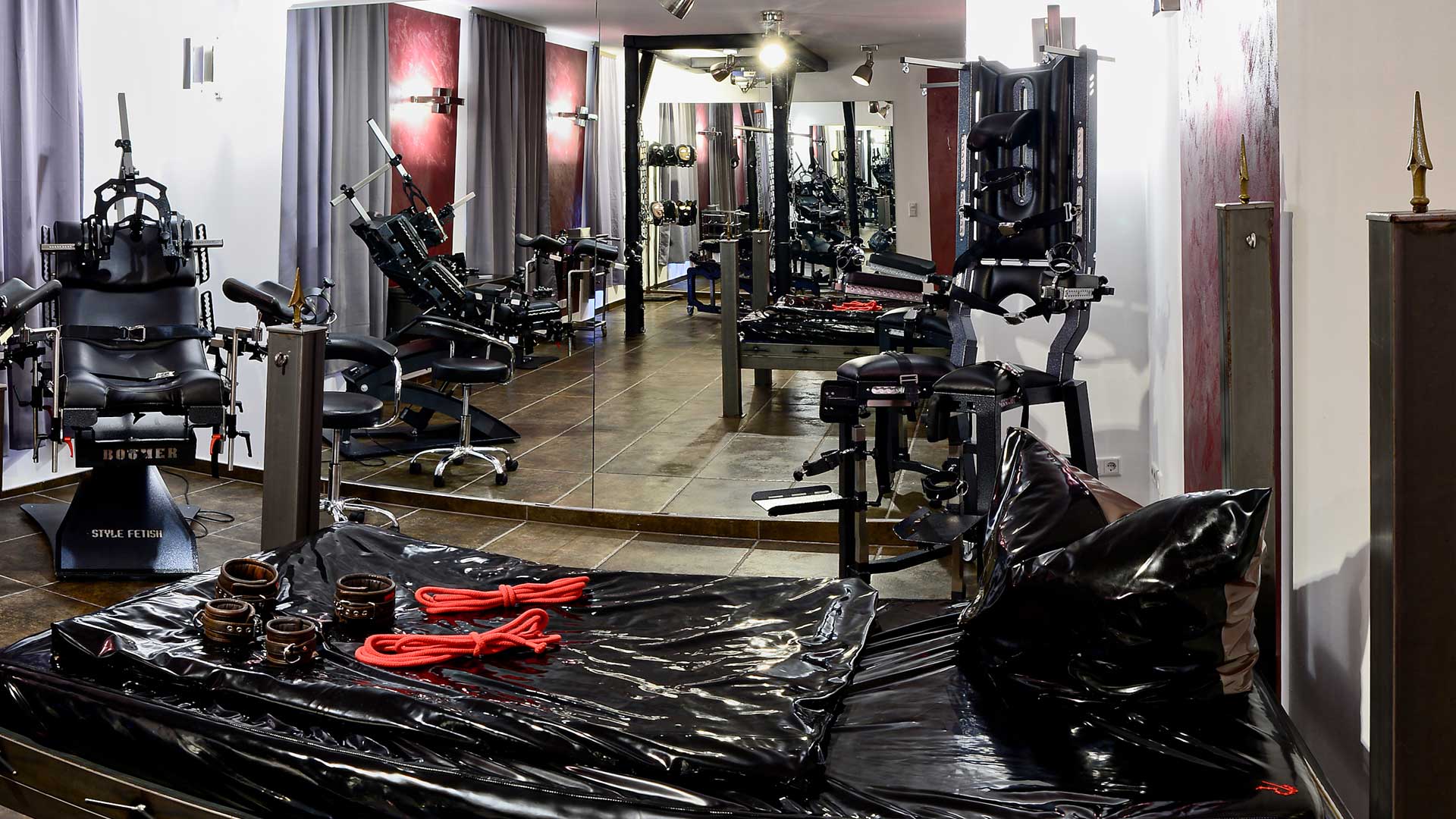 New extra: latex steel head fixation "Warrior" by Style Fetish - only bookable for the Latex Suite