Operating theatre/treatment room
In the 30m² operating theatre and treatment room, you can live your most intimate clinical fantasies and indulge in creative role play. All equipment including the electric gynaecological chair, extendible operating table and pivoting operating lamp is sourced from actual medical suppliers. For an authentic clinical atmosphere, we have paid close attention to realistic details such as the X-ray light box, a sliding operating theatre door and patient monitor.
Equipment operating theatre/treatment room
Equipment and accessories
Optional extras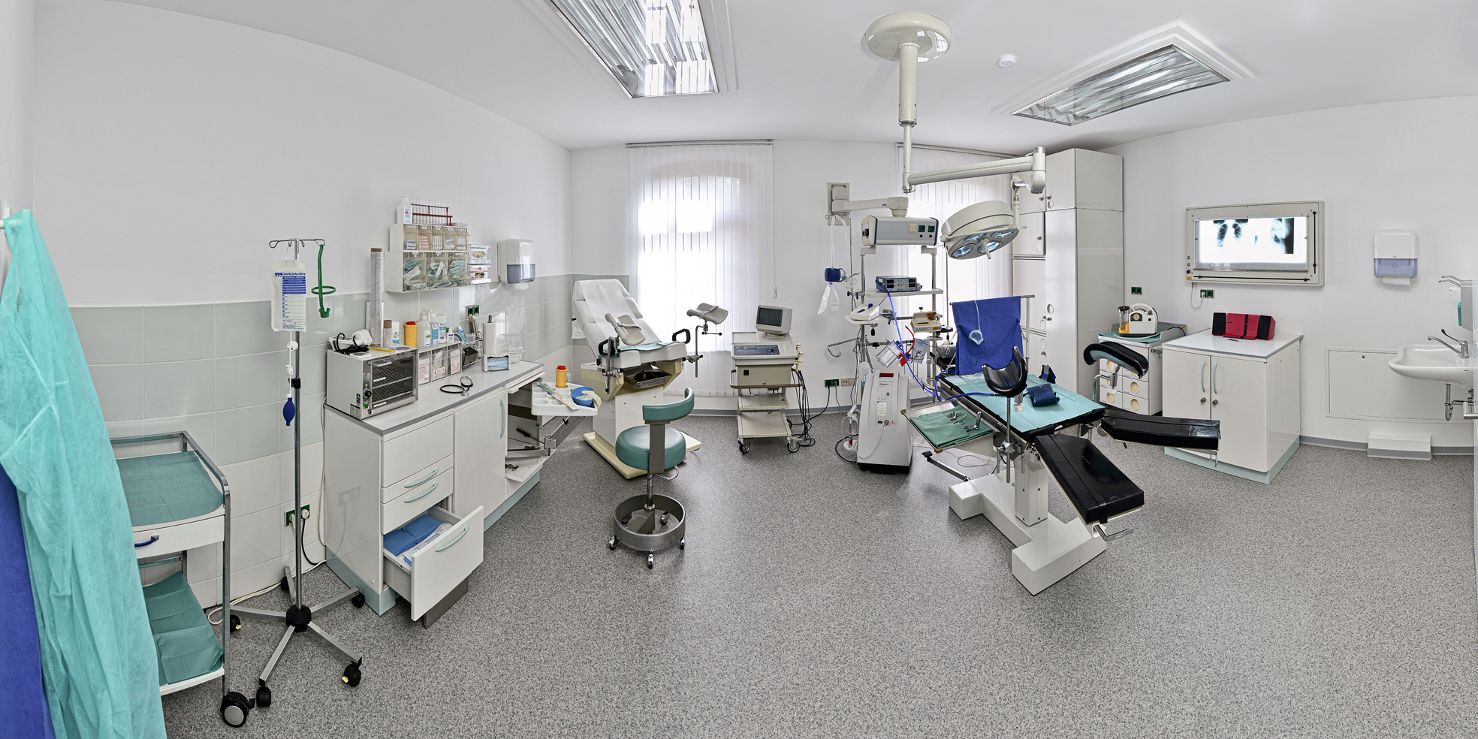 ---
Patient room in the clinic
The patient room has two electric adjustable orthopaedic beds. The first bed is perfect for preparing, bathing and shaving patients before operating.  The second bed is is fitted with a complete Segufix system and head restraint for securing unruly patients and placing them at the physician's mercy.
Patient room equipment
Equipment and accessories
---
Consultation room with waiting area
A perfect place to set the scene for kinky nurses, strict doctors and everyone in between – the only limits in this private clinic are yours.  Examine your partner in more intimate ways than you have ever imagined before.
Consultation room equipment